About Us
We are an independent wealth management practice based in Mansfield, Texas assisting individuals and families take control of their financial future.
Our Team
Our team can deliver everything from concept to finished production, and we're proud to have some of the best talent in the industry.
Our Services
We help clients achieve clarity, confidence and creativity by addressing these 10 critical wealth management concepts:
FAMILY FINANCIAL OVERVIEW
WEALTH & INVESTMENT MANAGEMENT
RETIREMENT PLANS & COMPANY BENEFITS
RETIREMENT INCOME PLANNING
INSURANCE & ASSET PROTECTION
LEGACY PLANNING & PHILANTHROPY
COORDINATION WITH CPA & ATTORNEY
Our Process
WE BEGIN BY LISTENING TO YOU
We bring our collective education and experience to each client relationship. We direct our energy and passion to the process of helping our clients succeed personally and financially.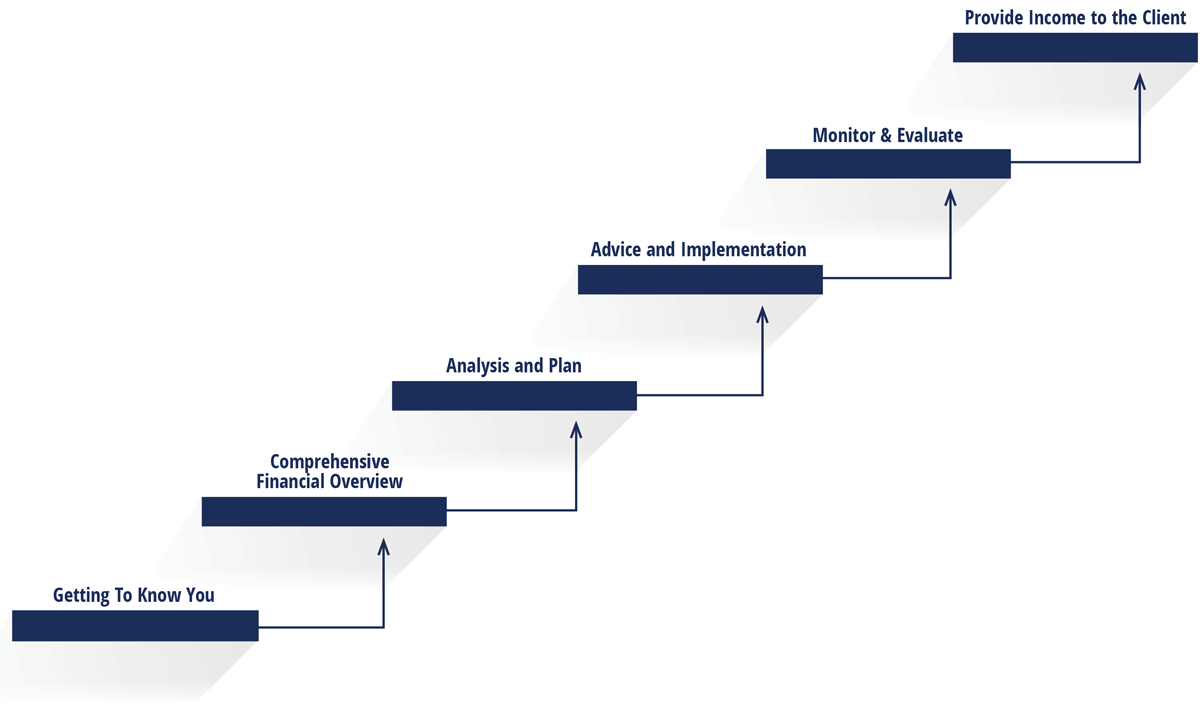 Retirement
CREATING RETIREMENT INCOME
We help clients make CRITICAL DECISIONS, such as those relating to retirement income planning, Social Security, Medicare and legacy planning.
CREATING & MANAGING AN INCOME STRATEGY
We help clients account for CRITICAL RISKS like longevity, inflation, taxes, market disruptions and increasing health care costs.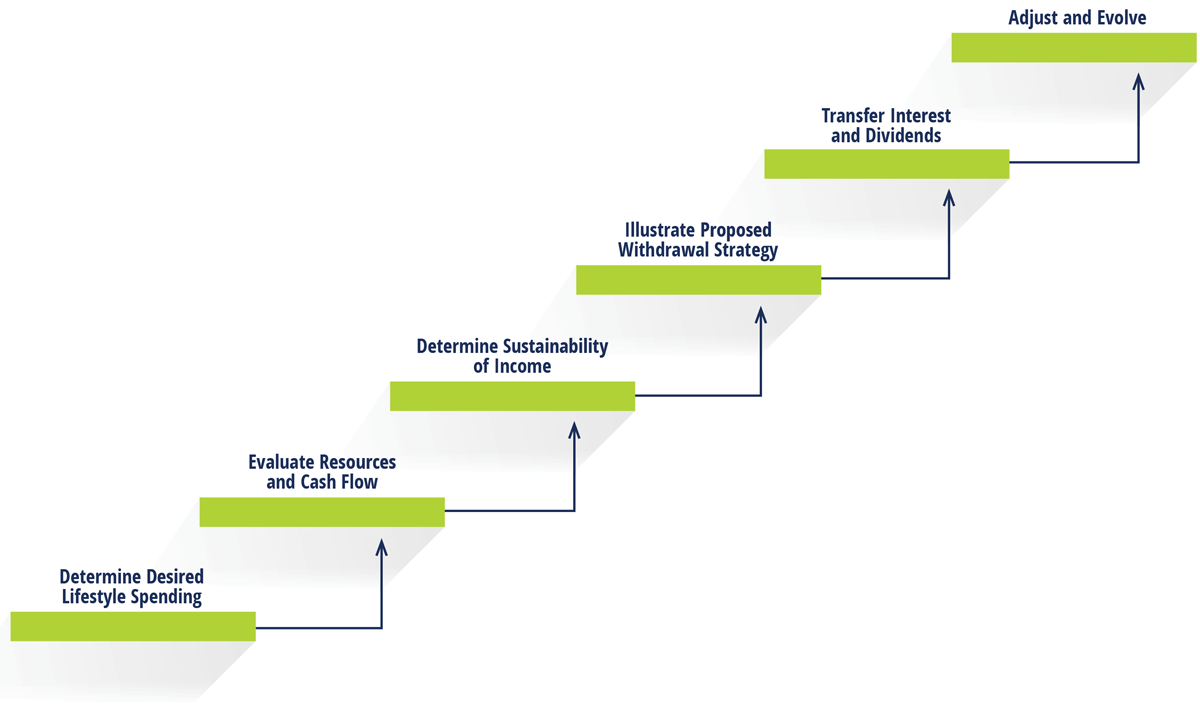 What You Can Expect
Our Ethical Pledge
We Will: Adhere to the highest level of duty and loyalty to our clients by always acting in good faith and putting their interests first.
We Will: Operate our business according to the highest standards of professionalism in the industry.
We Will: Clearly explain strategies, features, realistic returns, and risks that may affect the performance and values of what we recommend while striving to make recommendations that carefully balance current and future needs, so there is no undue sacrifice or risk.
We Will: Make every effort to help protect client assets from fraud and keep client information private.

OUR COMMITMENT TO CLIENT SERVICE
We Provide:
FACE-TO-FACE or VIRTUAL MEETINGS that include comprehensive planning and an annual review.
JOINT MEETING(S) with your accountant(s) or attorney(s) where appropriate.
Regular and PROACTIVE CALLS from your advisors and your support team.
A SOUNDING BOARD or second opinion for friends and loved ones who have concerns about their financial situations.
INVESTMENT ADVICE that is independent, objective and unbiased.
Creative and consistent COMMUNICATION OFFERINGS delivered electronically or face-to-face.
CONCIERGE CARE.